Sales & Marketing Alignment
INBOUND 2023: 7 Key Takeaways from HubSpot's Marketing Extravaganza
Every year, the marketing world eagerly anticipates HubSpot's Inbound conference. For those who couldn't witness the magic firsthand, FOMO is real. But fret not! We've got you covered.
---
Every year, the marketing world eagerly anticipates HubSpot's Inbound conference, a spectacle where industry leaders, visionaries, and enthusiasts gather to share, learn, and set the tone for the future of marketing, sales, and HubSpot. For those who couldn't witness the magic firsthand, FOMO is real. But fret not! We've got you covered.
Dive into our recap of "Inside Inbound 2023" where we distill the extravaganza into 7 essential takeaways, ensuring you're up-to-date with the latest trends, insights, and innovations unveiled at this premier event. Whether you're reading this on your cozy couch, amidst a bustling café, or from the tiny screen of a mobile device, rest assured, you're about to embark on a journey right into the heart of Inbound 2023. Let's get started!
1. HubSpot is Amping up on AI - and it's going to change your life (for the better!)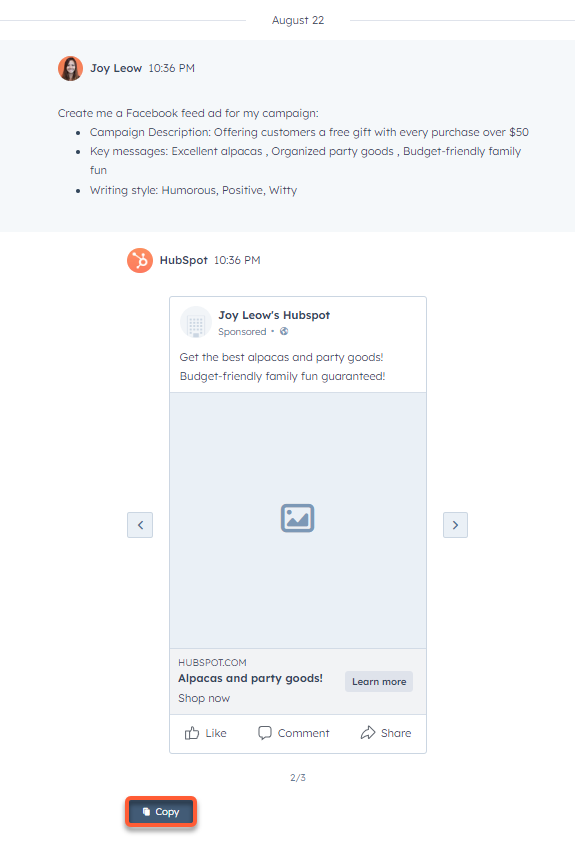 At INBOUND 2023 - one of the biggest focuses this year was on Artificial Intelligence and how it's going to impact the world of sales and marketing. HubSpot came out with some MAJOR updates with it's AI engine that works directly within your HubSpot portal to make your job, whether it's in sales or marketing, easier. View HubSpot's official press release here.
A few of the big AI updates included -
1. Unveiling of a new AI powered chatbot HubSpot customers can embed directly on their site, allowing you to have a fully functioning robot rep that can answer customer questions or needs instantly.
2. HubSpot's new AI website builder, which allows you to instantly build a beautiful, functioning website with only a few prompts.
3. Big updates and reveals on HubSpot's new AI content assistant - which can help you write and publish anything from blog posts, emails, landing pages, meta descriptions, social copy - to even advertisement copy!
4. AI + Reporting = a match made in heaven! HubSpot customers can now get sales forecasts, reporting tools, and more with the help of AI - allowing you to no longer need to scratch your head around how to generate certain reports.
AI + YOU = DREAM TEAM
Learn More About HubSpot's New AI Features for 2023
At INBOUND 2023, HubSpot showcased a range of new AI features that are set to revolutionize the way businesses operate. Let's dive into these advancements and understand their significance.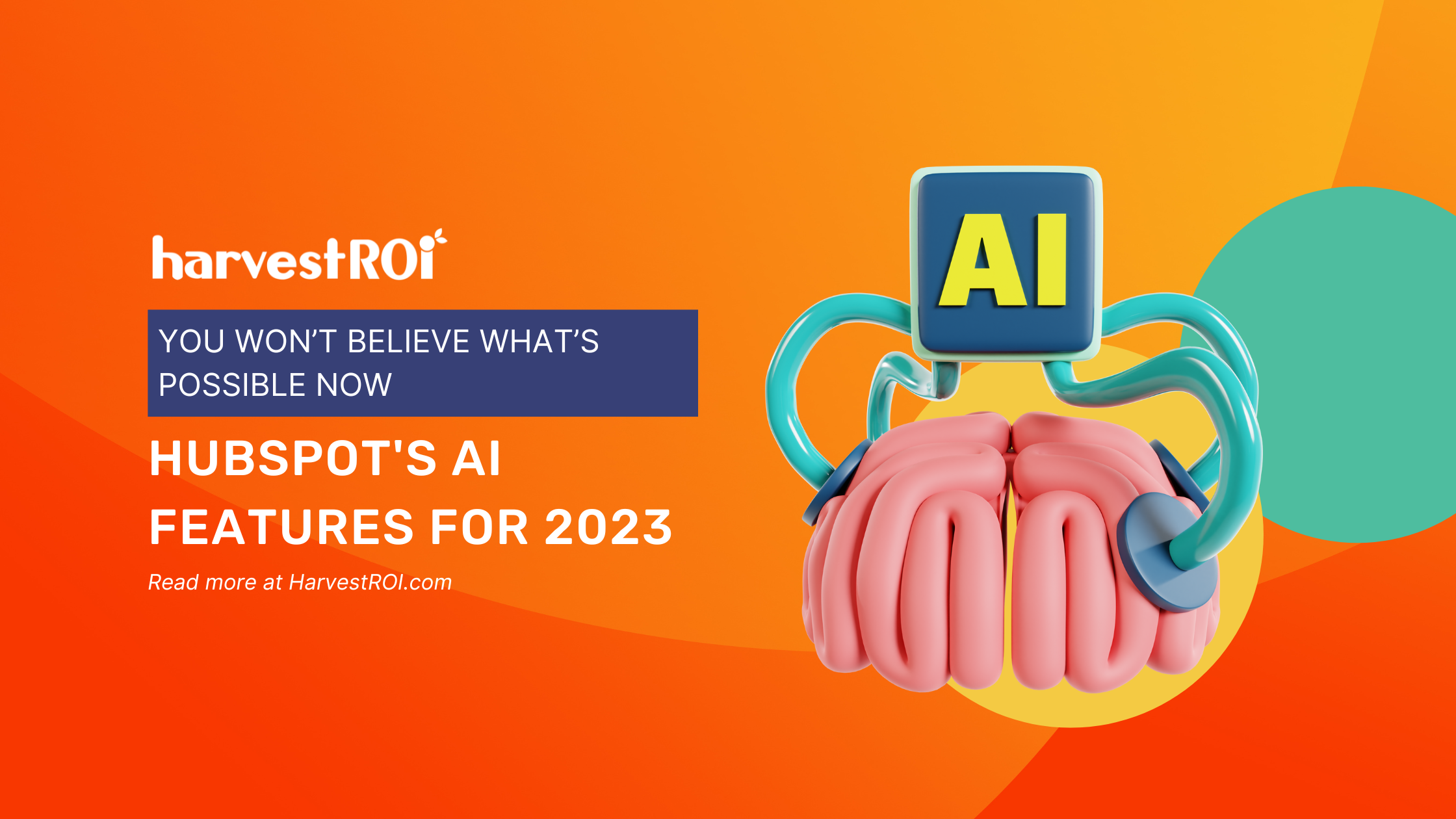 2. HubSpot is Making Selling 10x Easier with their New Prospecting Workspaces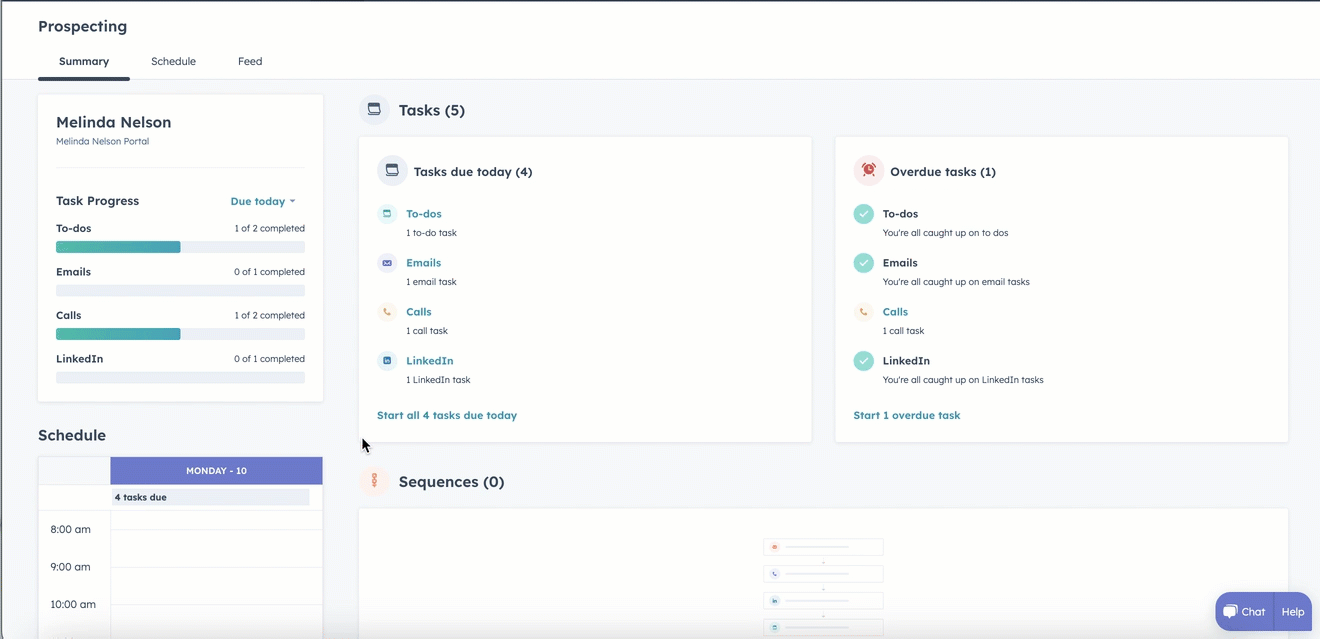 By analyzing thousands of existing customers - HubSpot has realized one of the biggest pain-points their clients faced was tracking leads. What does that mean? Well, HubSpot has everything to track a deal from beginning to closed won, but how can we accurately (and easily) track new leads that don't have a deal yet?
Introducing the Prospecting Workspace.
Sales Hub users can now easily manage new leads, follow-up tasks, and more within HubSpot's new Prospecting Workspace. Not only that - but you also get a new "pipeline" looking view that instantly shows you all your leads, the last activity you had with them, and their stage!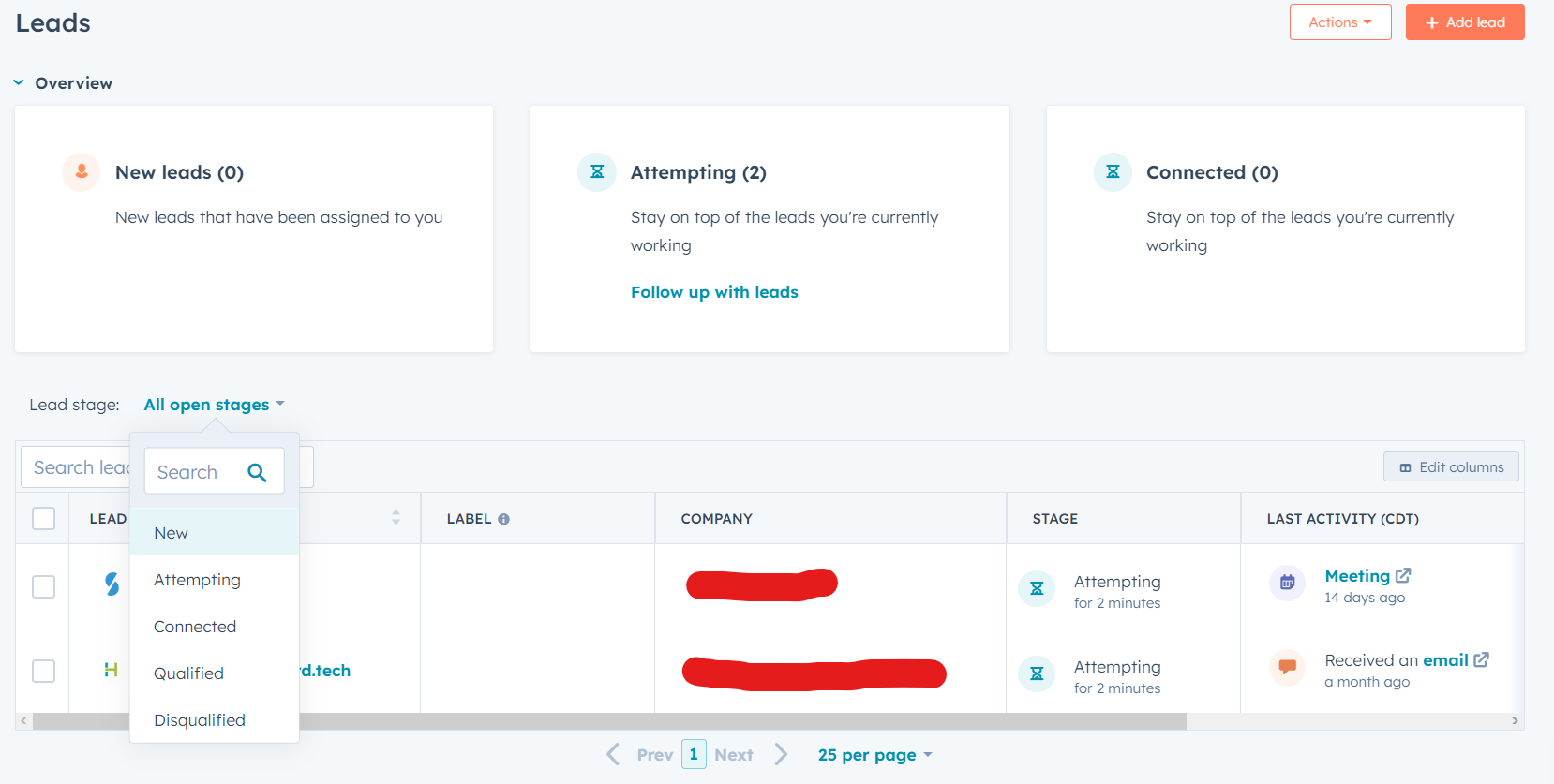 The best part of the prospecting workspace is the fact that we can now customize stages and perform automations for each stage - very similar to deals! Interested in leveling up your prospect game? Contact our team of HubSpot experts at HarvestROI for a free consultation.
3. Say Hello to the New Commerce Hub - Built by HubSpot, FREE for Users!
Do you currently run a business where you offer products or subscriptions to customers and need an easy way to manage invoices, payments, quotes and customer communication? Then HubSpot's new Commerce Hub is perfect for you! The best part?

IT'S FREE!

HubSpot unveiled a brand new Hub called the Commerce Hub - an all-in-one suite of B2B commerce tools directly integrated into HubSpot CRM. Learn more about HubSpot's new Commerce Hub now with invoices and Stripe integration here.

Commerce Hub can be used with your existing payments gateway and accounting tools via Stripe and QuickBooks integrations.

Commerce Hub has both free features and additive features that become unlocked with other Hub subscriptions.

Features that do not require an additional HubSpot subscription, but do require an integrated Stripe account:


Invoices
Payment links
Quotes
Subscriptions
B2B checkout
Product Library
Stripe payment processing integration
Features that require another HubSpot subscription type include:
E-signature (requires Sales Hub Starter or above)
HubSpot payment processing (currently available to US-based companies, requires a Starter or above of any Hub, and application approval)
Custom billing automation (requires a Professional subscription to Marketing Hub, Sales Hub, or Service Hub)
Simple revenue reporting (requires a Starter or above subscription of any Hub)
Custom revenue reporting (requires a Professional or above subscription of any Hub)
Want to give Commerce Hub a shot? Contact our team of HubSpot experts today - we'll help you get started!
4. SMS is Now Available for HubSpot Customers
In an era where consumers crave instant communication and companies look for efficient ways to engage, SMS marketing stands out as a beacon of immediacy and personal touch. Recognizing this, HubSpot made a grand announcement at INBOUND 2023, introducing SMS marketing capabilities to its suite of tools. Available for customers in the US and Canada, this feature seamlessly integrates with the HubSpot ecosystem, offering automated workflows, comprehensive analytics, and the tools needed to create tailored, impactful SMS campaigns.

In a world where the average open rate for emails hovers around 20%, SMS boasts an impressive 98% open rate. Not just that, but 90% of these messages are read within 3 minutes! This is an undeniable testament to its efficacy. With HubSpot's integrated SMS feature, marketers can now tap into this potential, ensuring their messages are not only delivered but also seen and acted upon. Whether you're sending out promotional offers, event reminders, or just re-engaging dormant leads, SMS offers an avenue that promises high visibility and engagement.
5. The Power of Customization with the New Record Page Editor
HubSpot knows one size doesn't fit all, especially when it comes to CRM views. The new record page editor is a testament to that understanding. It enables users to customize and streamline their views, ensuring that the information most critical to your business operations is front and center. Whether it's sales data, customer feedback, or campaign metrics, now your team can configure their dashboards to suit their unique needs, leading to better productivity and enhanced user experience.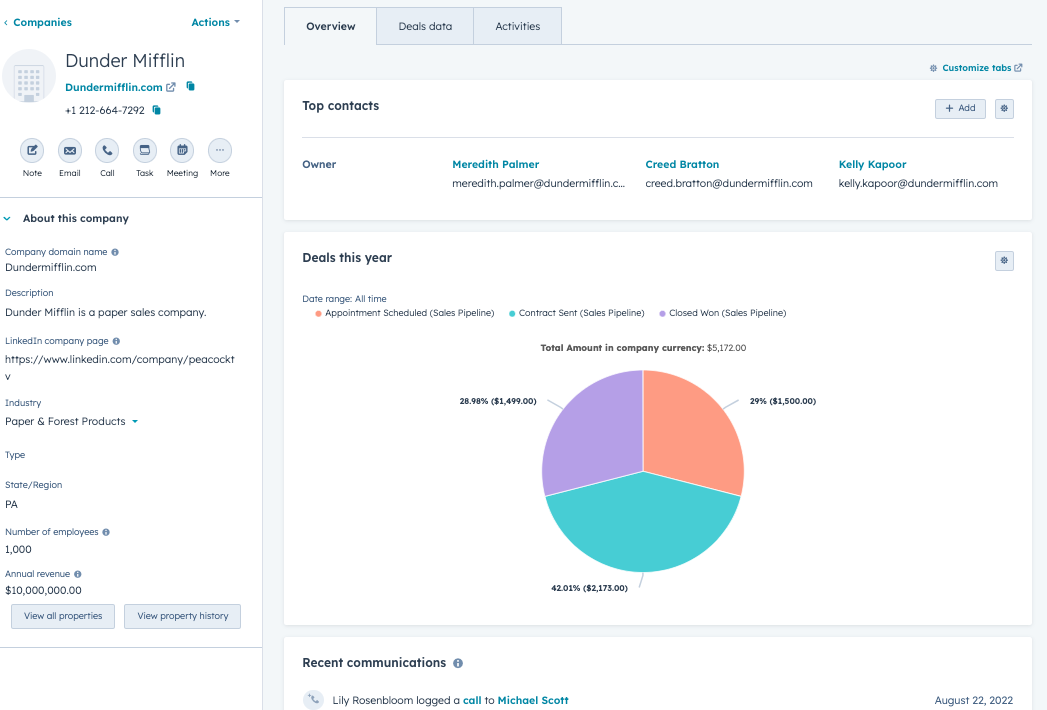 6. A Peek into the Future of Sales with Forecast Intelligence
Forecasting has always been crucial for sales planning. With the introduction of Forecast Intelligence, HubSpot makes it easier for sales teams to predict future sales and revenue. By leveraging AI, this tool provides insights based on past data, allowing teams to plan more effectively, allocate resources more strategically, and ultimately drive more revenue.


7. Connecting More Deeply with Customers through Conditional Properties
In the pursuit of providing a more personalized experience, HubSpot introduced conditional properties. This feature allows businesses to dynamically adjust the content based on the user's behavior or profile, ensuring that every interaction is relevant and resonates with the customer. Whether it's tailoring a specific offer, suggesting a relevant product, or simply addressing the user by name, conditional properties enable businesses to create a more personalized and engaging user experience.
Final Notes
INBOUND 2023 brought with it a wave of innovations, insights, and inspirations. From diving deep into the world of AI to enhancing the HubSpot ecosystem with new tools and capabilities, this year's event has set the tone for a transformative year ahead. Stay tuned with HarvestROI for more updates, insights, and expert opinions on how to best leverage these new tools for your business growth.
Want to try some of these HubSpot features today? Connect for a free HubSpot consultation today - or, if you're an existing HubSpot customer, get a free portal audit (worth $1,000) from our team and let's brainstorm how we can turn your HubSpot portal into an ROI machine.