Custom HubSpot Integrations and API Development
Connecting Platforms

for Seamless Process
Connected companies grow better, and those that fail to optimize connectivity stall.
By properly leveraging native HubSpot App Marketplace integrations or by custom development of unique, vertical-specific API solutions for third-party and proprietary software platforms, our clients are able to streamline processes and maximize business capabilities.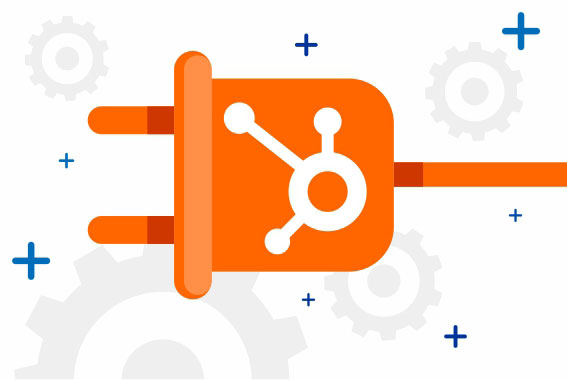 Getting Teams Quickly Set Up for Success
Custom APIs & Integrations
Our experienced team of technical solutions engineers, developers, and support specialists leverage their professional insight, experience, and technical expertise to identify, build, and deliver optimal solutions to reduce friction and streamline the operational efficiency of your business.
Our diligence in process and experience in maximizing HubSpot's technical potential to support complex business operations set HarvestROI apart from other technical consultants and HubSpot "agencies".
Connecting Systems to Power Processes
Common integrations we create for customers:
Billing & Proposal Platforms
Business Data Warehousing
Prospecting Data Enrichment
Proprietary Business Platforms
Data Connection Solutions
We Can Help you Connect to the Following Platforms & More
Clear Objectives and Communication
HarvestROI's API Development Process

Discovery & Technical Scoping
Proper planning is the key to project success. We will consult to understand your business need and recommend the best possible technical solution, anticipating and addressing potential issues before they arise.

Development & Testing
Our technical solutions experts and developers will closely collaborate to create and deliver custom-coded solutions that meet your specific business needs.

Implementation & Training
You'll never be left alone to deploy and utilize your new integration! Our team will help you leverage your new connectivity and help orient your teams to any changes in their daily activities.

Monitoring & Support
We partner with our clients to develop sustainable and impactful long-term solutions. Our team will remain available for support and keep you up to date on any advancements which may allow for further optimization of your business connectivity.
Testimonials
How we've helped others connect their tech stacks
"HarvestROI worked with developers in getting our customer API created... HarvestROI definitely wants us to succeed, and if you are looking for a genuine partner to help you with anything HubSpot, Sales, Marketing, etc - you couldn't ask for a better one! "
"The decision to utilize HarvestROI alongside our HubSpot CRM was a no brainer from the beginning. Their team has helped us not only create seamless API integrations between our legacy product and HubSpot, they have even helped better streamline our sales workflows through various features built into the CRM. HarvestROI has now become a permanent extension to our sales & market development departments."
"We reached out to HarvestROI with what most would be considered an unrealistic task. Their team quickly jumped in, helped us organize our goals and setup a powerful and effective workflow in HubSpot that created an efficiency within our company that never existed before."

Have Questions?
Custom API & Integration FAQs?
Do you only build HubSpot integrations and APIs?
For the majority of our clients, the HubSpot CRM serves as their central source of truth. Accordingly, we generally develop and build APIs that connect to HubSpot or link platforms that are part of a tech stack including HubSpot. There are of course exceptions to this rule based on specific need within our broad capability. Please reach out to our team to discuss your project - we're happy to scope it out.
What pre-made HubSpot integrations are available?
There is a vast library of native HubSpot integrations that have been approved and verified by HubSpot developers and staff.
HubSpot maintains a marketplace of all its connected applications.

A native integration will be easy to set up and give you immediate access to the functionality you need.

Here are some typical examples of standard integrations:

- The Google Adwords integration tracks customer acquisition from the Google Ad right the way through the HubSpot customer journey.
- The AirCall integration allows you to make and log calls directly out of your HubSpot portal.
- The PandaDoc integration allows you to use templated documents that can be automatically sent from HubSpot throughout the buyer's journey.
What if the integration I want isn't within the HubSpot marketplace?
We can build it! If you can't find a native integration in the HubSpot Marketplace that meets all of your needs, reach out to our team to build a custom-coded integration/API that will meet ALL of your data synchronization needs.
How long does a custom integration or API take to build?
Depending on the complexity of your project, custom integrations/APIs can take anywhere from 2 weeks to 90 days.
How much does a custom integration or API cost?
Because every business process and API can be different, it's hard to provide an accurate estimate without scoping the complexity of the project.
Please reach out to our team to describe the project - we'll scope it out and provide an accurate estimate for you!
What is the cost of NOT using integrations or APIs with my tech stack?
Lost revenue, wasted time, inaccurate data, poor visibility, human error...
Simply stated, businesses that effectively utilize technology to power their processes and inform their strategies scale more quickly and sustainably than business that don't.
We help our clients to tactically employ streamlined tech stacks that provide cost efficient solutions for supporting teams an powering intelligent revenue generating machines.