HubSpot CRM Implementation & Optimization
Revenue-Driving Process Architecture

& HubSpot Solutions Engineering
Fully leverage the HubSpot Growth Suite as your central business solution for supporting teams, automating processes, connecting with customers and closing deals.
Develop and blueprint an ideal buyer's journey from awareness through closed won and renewal. Design, structure, and build systems to remove friction from processes and accelerate revenue.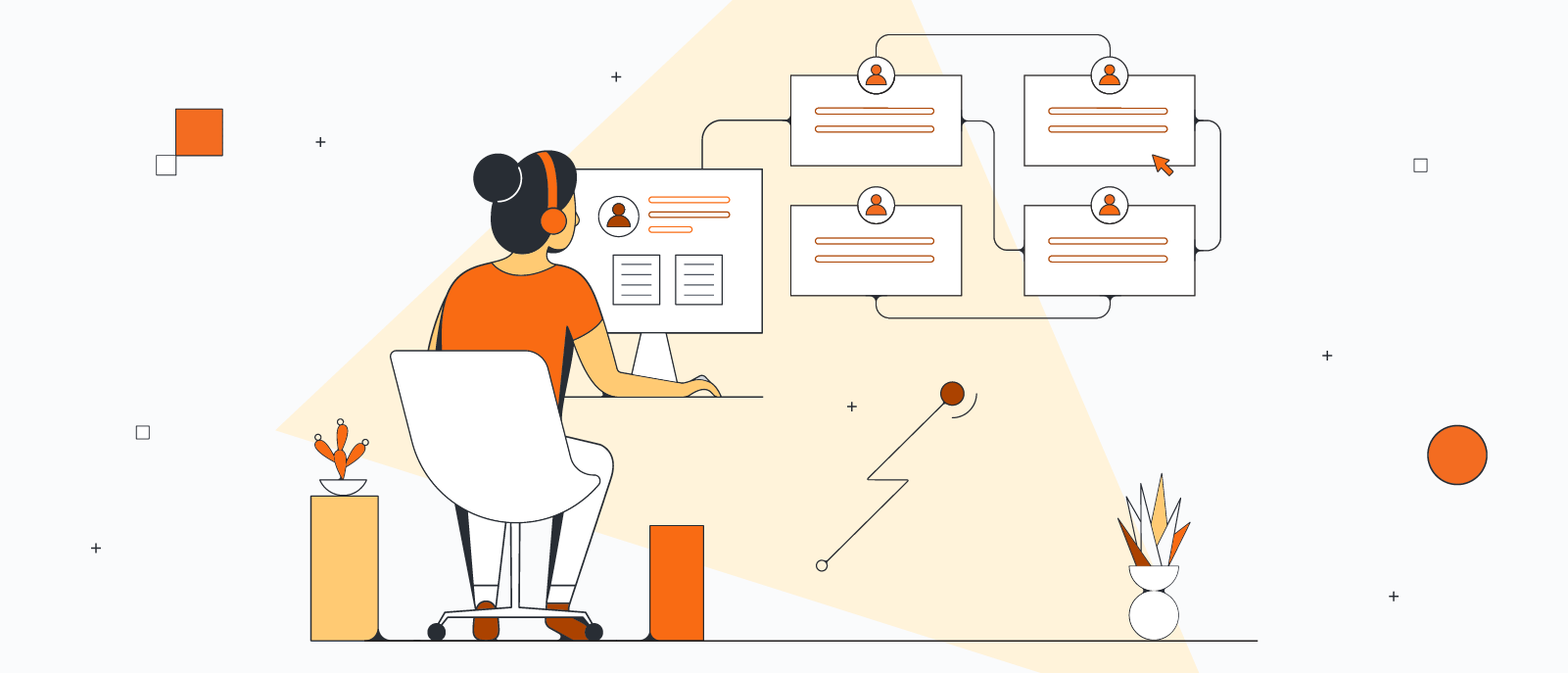 Getting Teams Quickly Set Up for Success
Implementing & Optimizing HubSpot with HarvestROI
Whether implementing a new HubSpot instance for your business or seeking a resource to help you rethink and optimize your existing HubSpot toolset, you can count on our team to deliver impactful solutions and help manage meaningful change at your organization.
As a Diamond tiered HubSpot Solutions Partner, we specialize in HubSpot Growth Suite implementations, optimizations, and CRM migrations for startups and fast scaling companies.
Why do you need HarvestROI's Process Architecture & HubSpot Solutions Engineering Services?
Our Solutions Will Help You Overcome:
Misaligned Teams and Siloed Departments

Is alignment between your marketing, sales, and service teams causing gaps that result in poor customer experience?
Process Architecture will help you document seamless and frictionless handoffs between your operational teams.
Poor Adoption and Fear of Change
Worried your HubSpot investment will fail due to your teams' unwillingness to adopt a new platform?
We'll ensure your teams understand HubSpot's true value and train them on how to make their working lives easier.
Unreliable Data and Inaccurate Reporting
Are you lacking the visibility needed to run your business, or do you lack trust in the reports you do have?
We'll understand your reporting requirements and help you develop data processes to provide visibility into your success.
Messy Historical Data in Legacy Systems
Are you worried the data you need to migrate into HubSpot is messy, unformatted, duplicative or inaccessible?
We'll ensure your historic data is restructured in a meaningful way and take care of the data imports and ongoing quality assurance.
An Objectives-Oriented Engagement
Optimizing HubSpot to Support Frictionless Process

HubSpot Portal Audit
For clients who already have an active HubSpot instance, our first step is to conduct an audit by which we are able to identify gaps in data and operational process as well as identify areas of potential platform underutilization.

Quick Wins & Discovery
While undertaking further discovery of your current state processes and challenges, we will prioritize your most pressing business needs to immediately deliver impactful solutions as we begin to strategize the optimization of the customer journey from the first marketing touches through the full sales cycle including retention and renewal.

Process Architecture Workshops
Through a series of in-depth Process Architecture WorkShops, our team works with your key stakeholders to develop and blueprint an ideal buyer's journey from awareness through closed won, onboarding, retention and renewal.

HubSpot Solutions Engineering
Having documented each step of the buyer's journey in Process Architecture, our Solutions Engineers are able to fully leverage the power of the HubSpot toolset, defining and structuring the systems, automation and integrations to support frictionless process.

Implementation & Training
Our team will build and deploy your elegantly designed systems architecture to support your clearly defined operational processes and streamline the HubSpot user experience and train teams on your improved processes for maximum business efficiency and minimal friction throughout the customer lifecycle.

Process & Platform Optimization
By creating visibility into team activity, process health and data quality during implementation, we position our clients to continually optimize their processes and supporting systems following our initial implementation of their revenue machines.

Revenue Optimization & HubSpot Support
Engage with our RevOps team to maximize your HubSpot investment and scale effectively by surfacing actionable business insights and implementing a cadence for continuous process improvement based on the data that really matters.
Receive ongoing support and leverage HarvestROI's institutional knowledge to outline and achieve continued ad-hoc objectives following our initial implementation and optimization.
How We Can Help
What Our Process Architecture Clients Say
"We asked HarvestROI to completely tear down and re-build our CRM to align to our internal processes and enable greater speed in our business through automation. They delivered! They created an impressive process map for us and then built out CRM infrastructure to enable speed and accuracy. Dave and his team are fantastic and can deliver projects that very few other HubSpot partners can. They are truly HubSpot product experts."
"HarvestROI has exceeded all our expectations of a collaborative HubSpot expert partner. We have a complex set of needs and multiple opportunities for process automation. Dave and his team are helping us work through all of them, always with a smile, helpful advice, and serious value added. Fully recommend them to any business looking to get the most out of HubSpot and to get up to speed with a new CRM quickly."
"We started working with harvest to help us clean our HubSpot data, track and report our data more accurately, and help with process flows as leads are handed off from marketing to sales ... We had such a great experience with Harvest through our original project that we have decided to keep them on retainer as they continue to add value as we think through new sales initiatives and getting at data to help increase efficiency and maximize success in our sales process."

Why Work with HarvestROI?
Process Architecture & Solutions Engineering FAQ
What is Process Architecture?
'Process Architecture' is the term we use to describe our method of collaborative development and documentation of unique business processes. We lead collaboration to create visual flowcharts that illustrate your firm's optimized buyers' journeys which then both inform the development of our HubSpot solutions and also provide our clients an opportunity to align teams around clearly defined process.
What is Solutions Engineering?
'Solutions Engineering' is the term we use to describe the technical optimization of HubSpot as prescribed by specific business need. Our solutions engineers are experts in leveraging the HubSpot toolset to support complex processes.
Is this business consulting?
Yes and no. When we engage with businesses, our intention is never to overstep our engagement. That said, we know that when implementing or optimizing HubSpot to best serve business, alignment around clearly defined processes and handoffs between teams is essential.

In mapping our clients' distinct customer journeys, we seek only to optimize processes, never to change something that works well or implement a "best practice" where institutional knowledge should reign supreme.
Out Solutions Engineering team has decades of shared experience both developing and implementing bespoke business solutions across industries and with organizations ranging from three to 3,000+ employees.
Once your organization is aligned around documented processes and with HubSpot optimally leveraged in support of your teams, our experienced RevOps consultants are uniquely positioned to help drive business provide meaningful visibility and drive revenue as teams engage with HubSpot to accomplish business goals.
How long do the workshops take?
We typically run six to eight two-hour workshops over six to eight weeks to develop and document the buyer's journey from lead source segmentation through the sales cycle to renewal or closed-lost re-engagement.
While our engagements are extremely thorough, we will not demand more of your team or key stakeholders than they are able to offer, keeping focus on supporting rather than interrupting their primary business functions. Outside of the designated workshop time, we do all the heavy lifting.
What will I gain from the workshops?
Our Process Architecture workshops provide our clients with actionable blueprints and operational alignment around processes and goals.
Our workshops also inform the engineering of the impactful HubSpot and integrated technical solutions that we are able to deliver to our clients following the development and documentation of their optimized processes.
Ready to Optimize HubSpot?