Leverage Actionable RevOps Insights for Growth
Revenue Optimization

for Scaling Companies

Revenue Optimization is the practice of aligning people, processes, systems, and data across the organization to improve the efficiency and effectiveness of marketing, sales, onboarding and customer support functions.

There is no question of whether a business does RevOps or doesn't do RevOps... it's how actively and intelligently a business manages its revenue operations that influences financial performance and growth.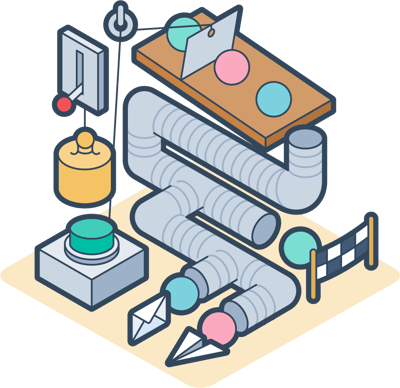 Align People and Process Around Meaningful Data
HarvestROI Revenue Optimization Engagements
Are you ready to improve your customer experience and optimize revenue?
Aligning your operational workflows and supporting tech stack with your customers' lifecycles is not a quick fix. It's an investment into the ongoing success, profitability and scalability of your company.
Strategic and tactical alignment around these key factors helps refocus an organization around creating more value for customers, realizing more revenue, and increasing visibility into the health of your business' most important relationships.
The Four Key Functions of Revenue Optimization
HarvestROI HubSpot RevOps Optimizes:
Pipeline Reporting

Are you lacking the visibility and reports needed to run your business, or do you lack trust in the ones you have?
Operational Process

Are your marketing, sales, onboarding and customer success teams aligned around clear processes and handoffs?
Lifecycle Marketing
Are you communicating with the right personas at the right times in the buyer journey to maximize conversion?
Data for Scale

Is your data organized and actionable, and are processes in place for collecting and maintaining data quality?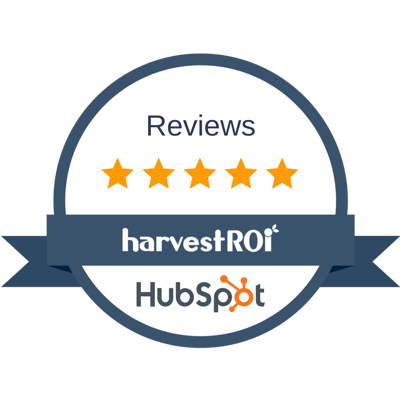 Access Expertise without Long-Term Commitment
Choosing the Best RevOps Partner
Engaging with our team gives you access to institutional Revenue Operations expertise at a fraction of the cost of a single full-time hire.
Our team of HubSpot RevOps experts are experienced in leveraging the HubSpot toolset to optimize operations in a variety of verticals from SaaS to staffing and venture capital to non-profit.

Have Questions?
Revenue Optimization FAQs
Why Should I Invest in RevOps?
RevOps means that revenue does not simply happen by chance, but becomes predictable. B2B companies investing in RevOps experience increases in shorter sales cycles, increased velocity, and increased revenue. Tighter alignment between disconnected teams (for example, sales, and marketing), produces even more tangible results:
Increase in lead acceptance
Increases in internal customer satisfaction
Reductions in GTM expenses
Increases in digital marketing ROI

The benefits of using RevOps include increased collaboration and more predictable growth and forecasting. Companies that align their departments and functions outperform those that don't.
What Problems Does RevOps Solve?
RevOps aligns internal teams around a unified, coherent, and attainable revenue goal, transforming siloed departments into more coherent entities that work with, and not against, each other.
Why should we Combine our Marketing, Sales, and Client Success Operations Functions?
Revenue growth (both new and recurring) is more likely to occur when selling, buying, and adoption processes are seamless and well-orchestrated across the customer lifecycle.

As explained above, combining these functions into Revenue Operations achieves synergies in process design, data flow, tech stacks, and analytics that are difficult to capture when each operational team exists in its own silo.
What Kind of Visibility Will RevOps Give My Organization?
In order to effectively understand your business, it's imperative to have visibility into all aspects of your operational processes, team activities, and related revenue outcomes.
RevOps will give you a better understanding of demand, lead generation, SQL conversion, sales pipeline insights, funnel health, customer engagement, and sales forecasting.
This will allow your organization to make informed decisions from reports and dashboards depicting meaningful metrics. However, these are only as good as the underlying data, requiring a high level of integrity to provide the needed accuracy.
What is Lifecycle Marketing?
Lifecycle marketing is not lead generation. Lifecycle Marketing is the process of guiding prospects and clients within your CRM through stages in the buyer's journey. This includes any marketing activities meant to tailor messages based on the current stage of the client and meet their needs to move them to the next stage.

Lifecycle marketing aims to improve the following:
Increased Conversion Rates
Lower Cost per Acquisition
Improved Customer Lifetime Value
Increased Opportunities for Upsells and Cross-sells
Increase in Brand Loyalty
Ready to Optimize Your Revenue?🌱